Allbirds And Chinatown Market
AUGUST, 2020
We partnered with Chinatown Market–the irreverent LA streetwear brand–and customizer Nicole McLaughlin to create upcycled artwork with a purpose. Using Allbirds scrap material, Nicole crafted six unique pieces for a charity auction, with 100% of the proceeds going directly to The Okra Project and Sunrise Movement.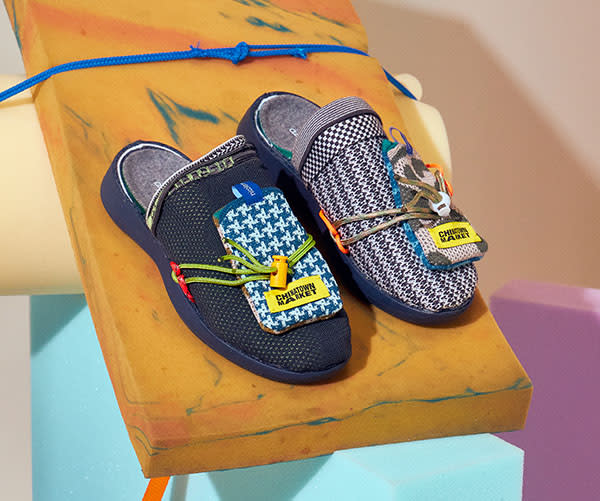 The Okra Project
The Okra Project is a collective addressing the global crisis faced by Black Trans people by bringing them home cooked, healthy, and culturally specific meals and resources.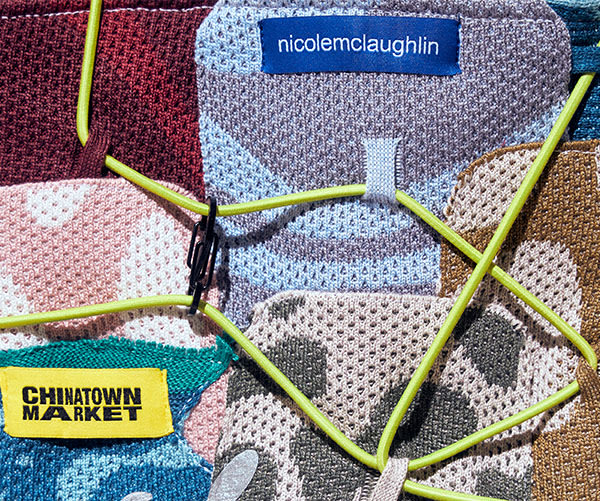 Sunrise Movement
Sunrise Movement advocates for political action on climate change, working to elect leaders who stand up for the well-being and health of all people.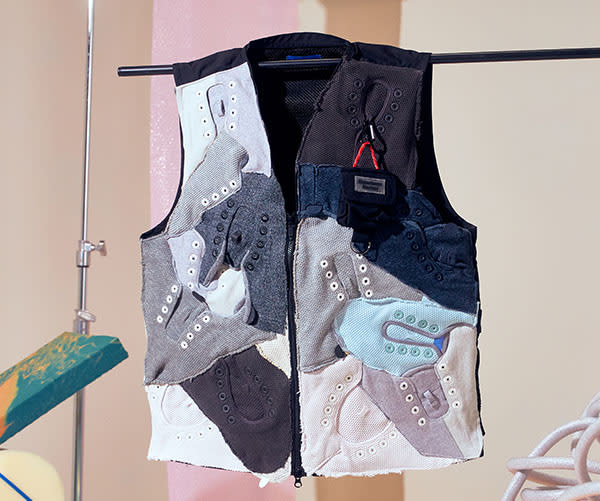 Upcycled For Better
Our hope is that this partnership will inspire the next generation of creatives to unlock the potential of a more sustainable design chain from beginning to end.